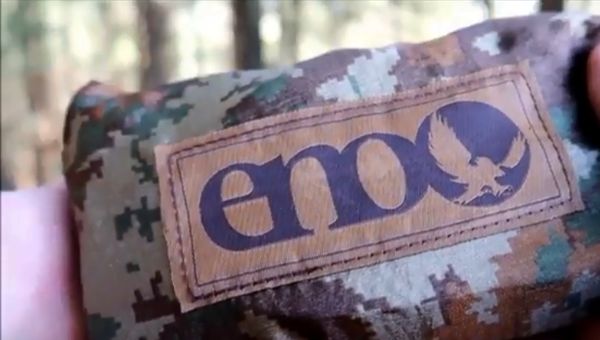 A suspension system is one of the essential equipment when it comes to setting up a hammock camp. Without a sturdy suspension system, your hammock camping experience is always unreliable. No matter how much great your hammock is, you still need a quality suspension system.
Falling is not an option.
In this article, we will review one of the most famous suspension systems available in the market: ENO Atlas Hammock Suspension System.
(Click Image to Learn More)
Product Description and Specification
To critically analyze a suspension system, it is vital that we know a little about it.
Description
Atlas straps are lightweight, compact and durable straps that are perfect to be paired with not only ENO hammocks but with a wide variety of other hammocks as well. They are easy to set up, versatile, and made from the most durable material.
Specifications
Use: Hammock Camping, backpacking

Material: 1000D Polyfilament Webbing

Dimensions: 9' x 1.5/.75", 2.8m x 4/2cm

Packed Dimension: 3.5″ x 5.5″ / 8.9cm x 12.7cm

Weight Capacity: 400lbs / 181kg

Weight: 9oz / 255 grams  
Review
All the features of the ENO Atlas Hammock Suspension System have been reviewed below
Knotless Camping – The most remarkable feature of this suspension system is the knotless camping it offers. ENO holds the mantle of designing the first-ever knotless suspension system. With 30 attachment points, you can adjust the carabiner at your desired level and adjust the height of your hammock.
Strength: ENO is in the market since 1999 and has been producing quality camping gear. The power of ENO Atlas Hammock Suspension System is unmatchable. The straps are strong, durable, and do not get wearied out after years of use. Once you by these straps, you do not have to worry about the weight capacity. They offer a remarkable weight capacity of 181 kilograms. This weight capacity is enough for all the body types. Even it can tolerate a couple's weight (if your hammock allows two persons).
Length of the Straps – The length of the straps is 9 feet long. It is one of the longest lengths any suspension system is offering at the moment. On one end of the straps, there are several loops which allow you to adjust the height as per the setup of your camp and the difference between both the anchor points. You can also move the carabiner to adjust the tension and get the desired level of comfort with your hammock camp. Ample length of straps also allows you to wrap up of the straps along with the trees (if the trees are close to each other).
Weight of the suspension System – The weight of the straps is just 255 grams. Such a lightweight suspension system with high durability and reliability is hard to get. Such a small weight does not add any extra load on your backpack and consume very less space to be stored, hence, making room for other stuff.
Storage Sack – The suspension system comes with a branded storage sack with ENO logos printed on it. The storage sack is made from high-quality material and does not get roughed out quickly. It gives a neat and clean look to your suspension system. There is a loop to close the suspension system, which keeps your straps secure while not in use.
Looping System – Once you have wrapped a strap across a tree, you do not need to tie knots. There are loops that allow you to pass one end of the straps from it. This saves plenty of time and hassle. While people around you with other suspension systems will be tying knots around the trees, you will be in your hammock and relaxing.
Tree Conservation – With ENO Atlas Hammock Suspension System, you do not need to worry about the well-being of the trees. Unlike the ropes, this suspension system does not leave any marks on the trees and do not "hurt" them.
Pitching After Use – When used for 2-3 days consecutively, there is some pitching on the straps. You can get rid of this pitch by washing them gently in cold water. The pitch comes off after being washed.
Stretching – The polyfilament webbing ensures that it does not stretch. Even when the weight is on the fuller side of the scale, the suspension system remains stretch-free and gives you a perfect hammock camping experience.
Visibility in the Dark – Each strap is stitched with reflective threads. Reflective threads help in increasing nighttime visibility. We understand that you will need a torch to set up your hammock, but the reflective stitches are an aid during night time.
Verdict
It is simply the best suspension system available for you to buy. It works perfectly with a lot of hammocks and is your best camping partner.
Value of Money: 9.5/10

Durability: 10/10

Weight Capacity: 9.5/10

Length of Straps: 10/10

Overall Rating: 9.7/10
ENO Atlas Hammock Suspension System
$$$
Pros
Excellent weight capacity
Many loop points to adjust the length
Reflective stitching
Highly durable
User-friendly and easy to setup
Cons
It does not work well on trees with narrow barks
May sag a bit when gets old
Carabiners are not included in the package